IMS to Participate in Workshop on Industrial AI for Smart Manufacturing
The IMS Center is proud to announce that we will be participating in the upcoming Workshop on Industrial AI for Smart Manufacturing. This event will take place on Friday, July 10, 2020 from 9:00 AM to 12:30PM CST. This workshop will be hosted by Foxconn, and focus on how Industrial AI will enable future smart manufacturing and fully unleash the power of digitalization in the industrial world. This event will feature three sessions: introductory, industrial, and academic. Participants include renowned figures from the PHM Society, NIST, World Economic Forum, GE, Predictronics, the University of Cincinnati, and PARC. IMS Center Director, Professor Jay Lee, will deliver the introductory keynote, with IMS Research Assistant Professor Dr. Xiaodong Jia presenting during the academic session.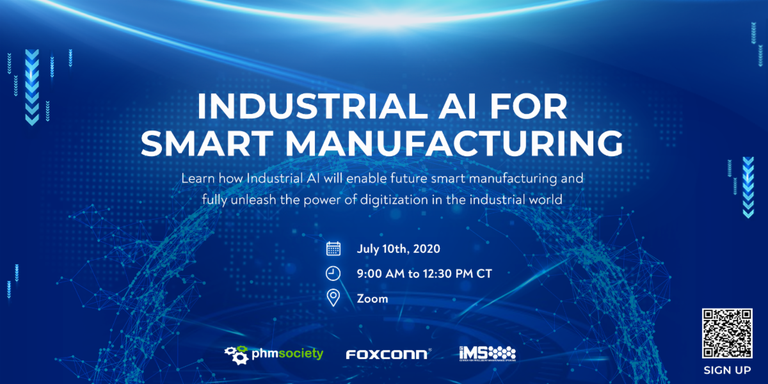 To register for this free event, please visit the registration page using the registration button below.