Mazak Partnership with the IMS Center on Industrial AI Technologies for Machine Tool Spindle Predictive Health Monitoring at IMTS 2018

The IMS Center and Mazak have collaborated over the past year to develop machine tool spindle health monitoring and degradation prediction capabilities for Mazak's machines. Leveraging Mazak's SmartBox, IMS Center researchers developed a predictive health model and demonstration graphical user interface.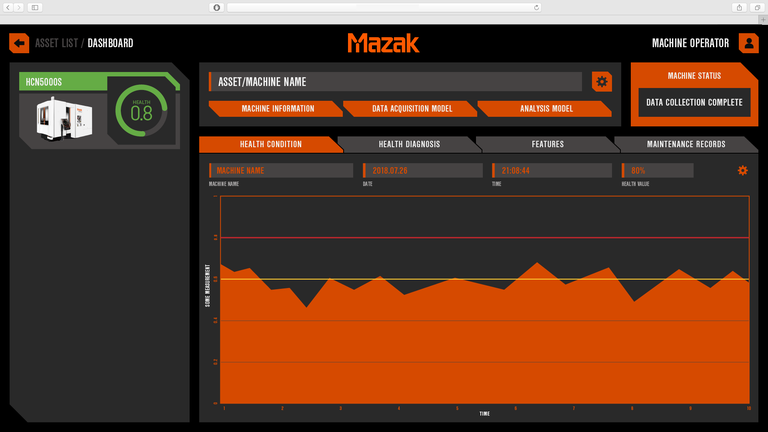 The Mazak SmartBox is an ahead-of-the-curve, IIoT, end-to-end solution that connects manufacturing equipment to a factory's network and allows information to flow directly to management systems via MTConnect®. The SmartBox also enables advanced analytics and health monitoring, such as the capabilities developed by the center, while providing critical, state-of-the-art information security.
The International Manufacturing Technology Show (IMTS) is the largest manufacturing-focused even in North America, and presents a unique opportunity for equipment manufacturers, end-users and technology providers to gather in one location to exhibit, discover, learn, and connect. 
To learn more about the Center's spindle health monitoring solution, please view our paper on Industrial Artificial Intelligence for Industry 4.0-based Manufacturing Systems, published in Volume 18 of Manufacturing Letters. You can also view our past projects in this area on our projects page.
For more information about Mazak's SmartBox, please visit their website here.
Want to Work with Our Center?