Professor Lee Awarded Eli Whitney Research Productivity Award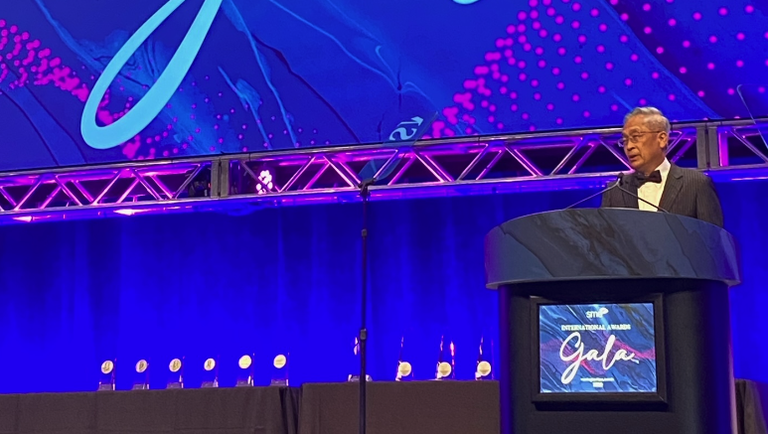 The IMS Center is excited to announce that Professor Lee has received the 2022 Eli Whitney Productivity Award from SME. This prestigious award highlights the accomplishments of the most productive members of the SME community from across the globe in terms of their track record for driving impact in manufacturing. Professor Lee's accomplishments in this regard are significant, having served as founding Director of the NSF I/UCRC for Intelligent Maintenance Systems since 2001, as well as leading Foxconn's industrial AI initiatives and serving as vice chairman and board member of the Foxconn Technology Group from 2019-2021. Professor Lee also serves as an influential member of many key organizations that are driving key advancements in manufacturing, such as the World Economic Forum Global Future Council on Advanced Manufacturing and Production and the National Association of Manufacturers, among many others. 
From SME
Jay Lee, PhD, FSME, is the founding director of the NSF I/UCRC on Intelligent Maintenance Systems, which was selected as the most economically impactful I/UCRC in the NSF Economic Impact Study Report in 2012. He is also the founding director of Industrial AI Center. Lee was on leave from UC to serve as vice chair and board member of Foxconn Technology Group during 2019-21 to lead the development of Foxconn Smart Manufacturing Science Park (~$1B investment) in Mt. Pleasant, Wisconsin. He is a member of the Global Future Council on Advanced Manufacturing and Production of the World Economics Council and Board of Governors of the Manufacturing Executive Leadership Council of the National Association of Manufacturers. On two occasions, Lee has been featured in SME's Smart Manufacturing magazine, first as one of the 30 Visionaries Merging the Cyber and Physical Worlds and second as one of the 20 most influential professors in smart manufacturing. His new book on Industrial Artificial Intelligence was published by Springer in 2020. SME Member Since 1999.
About this Award
The SME Eli Whitney Productivity Award for distinguished accomplishments in improving capability within the broad concept of orderly production. This award is highly competitive as it is open to high performing nominees from around the world. You can learn more about this award here.
You can find the official press release issued by SME here.
Congratulations, Professor Lee, on this great accomplishment!